Hello Hello!!
The first month of 2018 is almost over and this is shamefully my first post! I love January – when everyone is suffering from post Christmas blues and saying January is an awful month, or one tries to get me to give up something in this special month and I'm over here saying…..
Don't kill my vibe!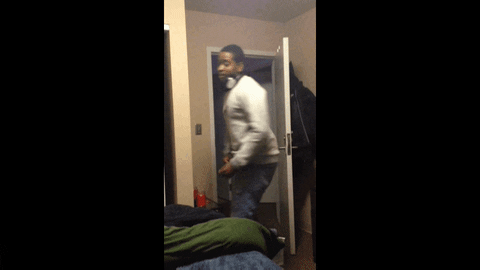 It is after all my birthday month so I go all out and truly celebrate in style by doing fun things such as Lumiere London (check out my Instagram) and checking out the London views from the Shard. I also just think its a great month to take stock over 2017 and also look forward to what 2018 will bring!
Looking back to Move forward….
So last year was pretty awesome…my motto for my blog is that I do it for myself and anything that comes out of it is a wonderful bonus that would never occur if I didn't have a blog! Last year was also the first time I actually publicised my blog as opposed to only telling my parents and brother about my posts.
So here are some of my 2017 blog & travel highlights:
I attended various travel blogging networking events hosted by Hey Dip Your Toes In and Melanin Travel, Women in Travel, Traverse, Travel Massive and Black British Travel Meet up. For those of you who know me I am not much of a networker; in fact its not a past time I particularly like but I jumped in!!
Networking lead me to meet some amazing fellow WOC travel bloggers – Jay, Annabel, Kyomi of Wading Wade, Vivienne of Melanin Travel and Eulanda of Hey Dip Your Toes In.
Engaging on the random world that is Instagram I made friends with people in the Bookstagram world (its a thing) and was asked by author M.P. Tonnesen to partake in her book blog tour of her latest novel Desert Skies, Rebel Souls. Check out my review and her book.
I entered a travel competition with Mountain Warehouse and was a runner up winning some really awesome hiking gear that will come in handy for my 2018 adventures.
I was the cover girl for my friend's online mag – The Journal. I remember when she asked me I was like 'Are you sure? I don't have lots of followers or anything like that.' And you know what her response was? ' I just want a normal girl that people can relate to not some perfect social media image.' So I again jumped right in (lol literally)
I was asked to join my church's planning team to organise UK daytrips! I was so honoured! Yay to more UK trips this year!
And my personal fave – I climbed Mount Snowdon, which is the highest mountain in Wales and got to gaze on the beauty of this area AGAIN!
The Liebster Award
Liebster – derived from the German word meaning for 'beloved', 'sweetest'
So to kick it all off for 2018 I wanted to let you know that last year I was nominated for the Liebster Award by Everyday Wanderer. Woop woop!! Thank you so much for nominating me. Her blog is for the everyday wanderer and she gloriously travels in and around the USA when she can in between raising four children and holding down a mortgage (much respect to ya!). I particularly like her Everyday Postcard section that highlights a travel experience or someone's hometown from around the world. Definitely check her out!
About Me
I actually met Sage from Everyday Wanderer through the fabulous Female Travel Bloggers Facebook group and she has given me some questions to answer for you to get to know me more.
What blog post are you most proud of and why?
This has to be the one of my photo essay to my motherland of Nigeria. Although home for me is the UK, I am well aware of how Nigeria has shaped me and the legacy it weaves into my life. I am thus proud I got to capture the beauty and delights of Nigeria and document it for the world to know about.
Who is your role model?
My grandfather, a Professor of Economics was an inspiring man to all citizens of Nigeria. He was exemplary in all he did and an honest and upstanding servant in his government in Nigeria where that is not typically the norm. I did not realise the extent of my grandfather's legacy until his death when there was a national outpouring of grief and the President of Nigeria announced his death on the television. He had inspired people to study to be better than what the world expects of them. He inspired people to see past tribalism that had been entrenched in the past as he married my grandmother a lady from a different tribe. He inspired people in his faith co-authoring the book 'The Church and the Society' with my grandmother and encouraging his friends in their faith. The Samuel Aluko Foundation was set up to help those in the field of economics in Nigeria and thus his legacy will continue. I am still working on achieving a tenth of his greatness!
If you could live anywhere in the world, where would it be?
Barcelona – this city I have visited multiple times. I just love this city. I think I first fell in love with this place when I was serenaded in Park Guell as the sun set one December day and I just thought this experience and feeling will never be replicated again elsewhere.
Plus its an amazing mix of city life, culture, beach, architecture and food!
What is the Liebster Award?
The Liebster Award is a virtual bloggers recognition award created by bloggers for new bloggers. Its aim is to provide encouragement and exposure of blogs to other people who otherwise may not be easily discovered. Its definitely a positive thing to be involved in and to pass on that very encouragement I am nominating five other blogs with this award and that you should check out:
Jay On Life – Jay is life!! I mean seriously she is what I call a life giver and always makes you laugh! Check this girl out as she shares her experiences of a women of colour travelling the world with a disability. I'm so glad to have met her at one of the networking events.
The Woman in Transit. I met Annabel again at a another networking event and at the time she had no blog! Since then she has launched a great travel blog, full of real info and great pics. I love her blog name and she is certainly full of adventure.
Dunni Weddings – Run by my cousin Jumi, this Stateside wedding blog discusses all things wedding from unique dessert alternatives to cake to why you should have a wedding co-ordinator. It is super new but show her some love!
Travels of a 5ft Oner. So I was reading this girl's blog thinking she seems so like me except braver (she fully embraces solo travel unlike me) and it turns out she is in the UK and we have mutual friends. I like her narrative style in her travel blog posts, its like you are reading the thoughts of a familiar friend.
Miss Beee Writes gives you great Afro-centric stories from individuals and events. Follow along to see what interesting character she is interviewing next.
I'm supposed to share 10 fun facts about me as well but this post is getting mighty long so I shall share that on my Instagram. If you are not following me why not?
This blog post will be the last I write for the year as I have to take a hiatus sadly and focus on my Masters write up. Wish me luck! Don't worry though I shall be adventuring when I can and you can catch it all on my Instagram or Twitter (follow, follow!!)
Until my next adventure,
The 5 to 9 Traveller x